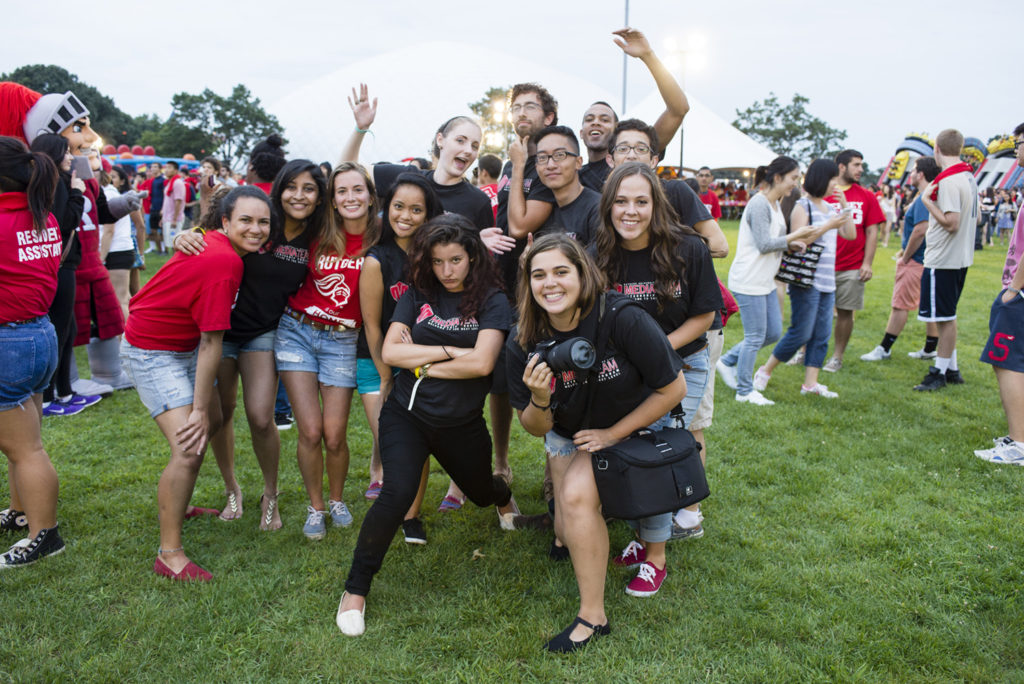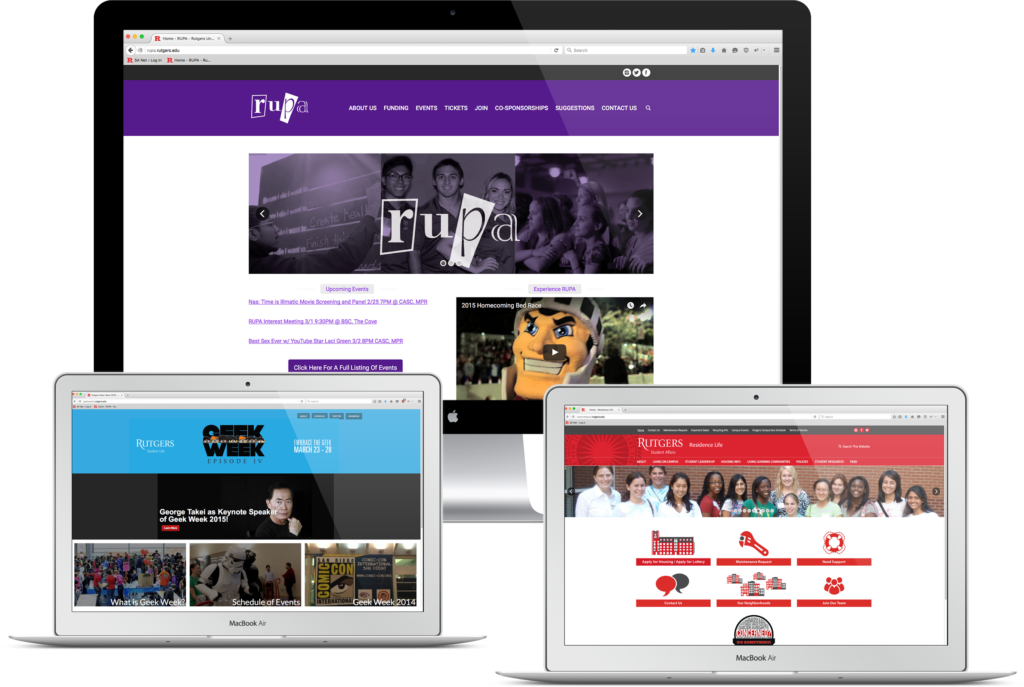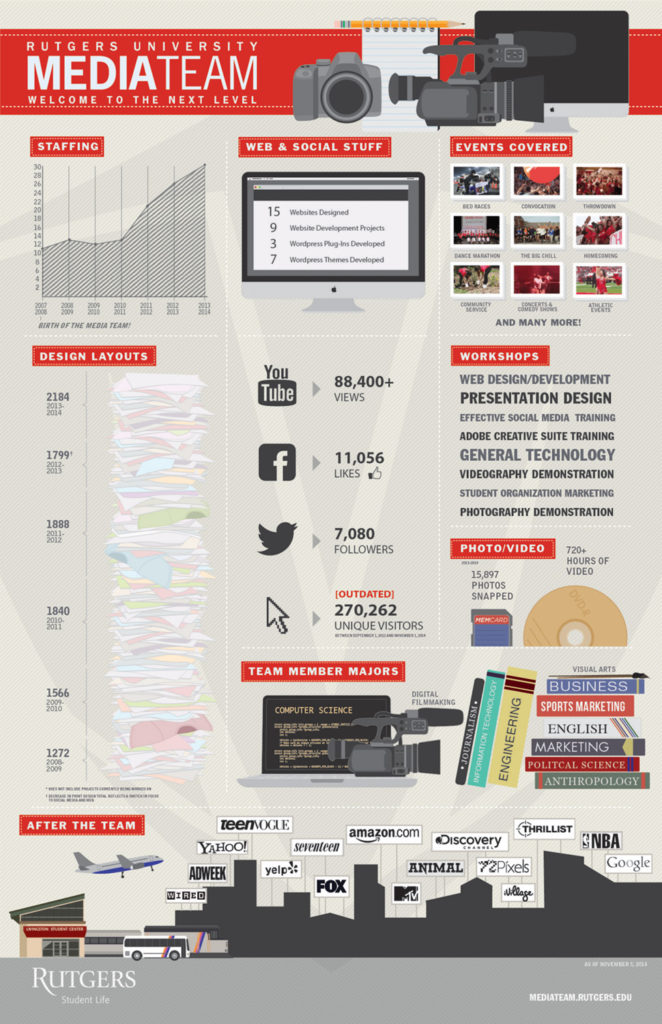 As Assistant Director of Marketing and Communications for Student Affairs, one of my primary responsibilities is oversight for our student Media Team. In this capacity, I operate as both a creative director and project manager for multiple teams working on various projects for the organizations housed under the division of Student Affairs.
Early in my professional career, I used our office's existing framework to help with the conceptualization, development, and institution of a credited internship program for students interested in Graphic Design, Photography, Video, Social Media, Journalism and Web Design/Development. Working with both our office's staff and professional schools at Rutgers, I created learning objectives for each of these areas and worked with our team to develop various recruitment tools to help our growth. Since instituting this internship program, we have graduated over 70 students who now work in various creative and technical positions across the country.
Creative Areas
Click the below links to view sample work from each of these areas.
Our graphic designers are responsible for creating flyers, posters, digital displays, social media assets, and so much more.  The design team is a group of highly talented Rutgers students and professionals who work in individual and collaborative capacities, focused not only on creating high-quality designs for our clients but also increasing their conceptual and technical design skills.
The video team is responsible for telling the stories of our various areas of Student Affairs through high-quality, compelling videos.  This team is trained in both filming and editing and prides itself in doing the work of their colleagues in Student Affairs justice through their videos.
Our photographers are proficient in multiple areas of photography and have consistently captured campus-wide highlights of Rutgers. Our photography team is a group of humble individuals that all learn from each other and develop their skills through the constant flow of projects.
The social content team is composed of journalists and marketers all experienced with handling social content and showcasing the Rutgers experience on multiple platforms.  Members of the social content team are proficient in both promoting Rutgers' offerings and writing highlight and spotlight pieces about Rutgers students, staff members, events, and services.  Our social content team collaborates with the Graphic Design, Photography, Video, and Web teams in order to create engaging content for various social platforms.
Our web development team is responsible for the creation, design, development and maintenance of Student Affairs affiliated websites. The web team is a group of highly talented Rutgers Students that work in both an individual and collaborative environment while learning and discovering more about the broad range of the web development world on a day to day basis.