Contained here are some thoughts on the 2017 film, Wonder Woman, directed by Patty Jenkins and starring Gal Gadot. Wonder Woman is the 4th film in the current DCEU set of films and follows Princess Diana of Themyscira as she is introduced to the world of man as she is forced to contend with the horrors of World War I in her quest to defeat the God of War, Aries.
A note from Larry: Sometimes your voice isn't the right one to tell a story, or maybe, sometimes a story isn't yours to tell. I had initially set out to write a piece speaking to how Wonder Woman is the Superman film we deserved. As I was writing, however, I felt unsure of if my voice and opinions were the right ones to share about the film. My thoughts kept coming back to feminism and not wanting to "mansplain" why this film is important, why people are connecting with it, and how it connects to feminist concepts. So, like any good millennial, I put out a call on Twitter to see if any women were interested in writing their thoughts on the film for this blog. A good friend of mine, Elyse, called me maybe an hour after the post went out, volunteering herself with this delight that only comes when you are truly inspired by something that means so much to you. I'm so glad she was generous enough to take some time out of her busy schedule to share her thoughts with us here. [Contains Spoilers]
Wonder Woman was the number one movie worldwide two weekends in a row, and that means something!
And no matter what anyone says, the true message of this movie is that when a woman leads you into "No Man's" land you follow, and she will make sure you make it to the other side. I mean that's what I took away from DC's Wonder Woman. So when Larry was looking for a "dope woman" (his words not mine) to write for his blog, I was like ME!
After talking briefly with Larry I began to understand why he was passing part of this review off to a woman. For many millennial women–not all–that are into movies or superheroes, or the stunning Gal Gadot, we have been waiting for a female superhero with her own movie. This is a big deal, and it sucks that it's such a big deal, but it is! I think Larry knew he could give a "movie" review and talk about the characters and the plot and fighting and the CGI, but what he would have a hard time doing was talking about what this means to women all over the world when they look at the screen and see Wonder Woman.
The year 2017 has been a hard year already for many people, especially if you believe men and women are equals and should be treated as such–for anyone that wants to know THIS IS THE DEFINITION OF FEMINISM! So although the idea of a female superhero shouldn't be novel, it is. And in all honesty, it's about damn time a major comic book studio decided to create a story about an amazing character. 2017 needed a strong and powerful lady, something I like to call myself whenever I drill a hole in the wall, move something really heavy, or shut down a misogynist. It's a thought that crosses my mind all the time when I am working with other strong and powerful ladies.
So to say I was excited about Wonder Woman is an understatement–in the month prior to the release I would hum her new theme song, I was that excited. On Sunday I went into the theater with my gummy bears and a blanket (I was wearing shorts and it can be chilly in the theater), and I was all set to watch the stunning Gal Gadot become Diana Prince! I WAS NOT DISAPPOINTED. As a feminist and as an avid pop culture consumer, I highly enjoyed Wonder Woman. Are there issues with some character development and stereotyping–YES. Was there maybe too much slow-mo, YES. But overall does the movie show everyone that women can be strong and beautiful, naive and intelligent, lovable and fierce–YES.
One of the first things that was amazing to me while watching the movie was the lack of the "male gaze." The male gaze is the way in which the visual arts and literature depict the world and women from a masculine point of view, presenting women as objects of male pleasure. The phrase male gaze was coined by feminist film critic Laura Mulvey in 1975. I was a Women and Gender Studies major in college, most of my coursework was focused on this and the importance of intersectionality in the feminist movement.
Many feminist scholars agree that the way you get rid of the male gaze is to have a woman doing the gazing, Wonder Woman did this. Much like when you have a person of color tell their story–Aziz Ansari with Master of None, Issa Rae with Insecure–you get better representation and a different kind of story. It's the same when you have a woman director and in this case, it was Patty Jenkins.
In the beginning of the movie, we are introduced to the Amazons of Themyscira and they are all strong, beautiful, powerful women wearing armor similar to the ancient Greeks. Their bodies are on display, but not to be sexualized. Instead, we watch as they spar and run and jump and I was in awe of the beauty of the muscles that were being shown off. There have been some critiques that Wonder Woman's outfit is too skimpy and shows too much skin, but the breastplate Diana wears, the to the knee boots, and the cuffs all make sense in regards to the type of battle Diana is a part of and the climate she has come from (it seems like it's a comfortable 85 where she lives, low humidity).
Throughout the entire movie we are aware that Diana is the most beautiful person in the movie, and in my opinion the world (Gal, I LOVE YOU), however, we are also continuously reminded of her strength, her heart, her courage, and her intelligence. Even in the London department store scene when the secretary is helping Diana "blend in," Steve Trevor, played by Chris Pine, attempts to make her more inconspicuous by putting "specs" on our hero…the secretary's reply is hilarious and wonderful. Just because you put glasses on a beautiful woman does not make her less beautiful.
To understand the male gaze, it's also important to understand how women are portrayed in movies, specifically comic book and action movies. Usually, they are just there as the love interest of the main hero or as an underdeveloped sidekick. Many times the women have amazing skills but are not the main part of the story, continuously viewed as sexual objects. However, in Wonder Woman, we get a more complex female main character.
Diana is intelligent, we know this because all women from Themyscira are, they speak over 100 languages they have read many books and know as much as the smartest scholars. However, Diana has never experienced some of these things she read and learned about. She is extremely naive in the way of the world and Steve Trevor acts as kind of a guide. To some, this might seem as though he has taken her power and he is the one that is telling her what to do and how to do it. But Diana never lets her lack of understanding dictate her behavior. Diana tells Steve that they need to end the war, that she needs to be taken to the front lines, although Steve argues with her, in the end, he realizes that this is what she wants and she can not be deterred.
When they arrive at the front lines Diana has a hard time understanding why they won't help the villagers of the town next to No Man's land. When Steve tells her it's not a part of the mission, she disagrees and knows that she can help. Like many women in the world, we take it upon ourselves to do what we know is right. Many times the men in our lives may disagree or think they know better, but being a powerful lady means we push back against the patriarchy and follow our own beliefs, looking within to use our own courage. Although Diana is new to the "world of man" she believes in herself and what she knows is right, and she will fight for it!
I enjoyed this movie. I loved the feminist message that it portrayed. I think Gal Gadot was a perfect actor cast for this role.
I think some critics have an issue with the end of the movie–she is able to break away from the iron that is holding her body because she watched as a man, that she loves, sacrifices himself. But I don't take offense to this, she wasn't finding her strength because she loved a man, she was finding her strength because she had experienced a different type of love. Diana, of course, loved her fellow Amazons, she loved her mother, she loved her aunt (I mean that is why she wanted to help Steve in the first place), but she had never experienced the kind of love she began to understand and actually experiences with Steve.
She also had come to a realization of who she was as a woman as she was battling Ares. She knew she could completely count on herself but that there were others she could both protect and count on. She finally sees that man can be good and do something that is selfless with the death of Steve Trevor. All of these thoughts and actions are what make Diana a complicated and strong woman–you know like me and every other woman watching this movie.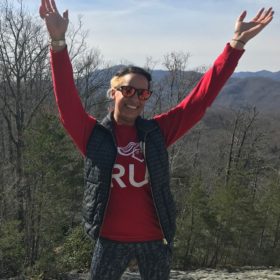 Elyse Washington is a 31-year-old millennial obsessed with fashion because you have to go through life looking fresh, fly and fierce. She can often be found with a glass of rose', snuggling her kitty Bartholomeow, or on the beach in Asbury Park, NJ. Never all at once though…or without a Snapchat filter. She co-hosts the pop culture podcast Differing Opinions on Drake.
Another note from Larry (6:50 PM, June 15, 2017): The original version of this post included the line, "Her being Israeli only helped tell the story better of the representation for all women and how important Wonder Woman as a superhero is to the world." which has been removed. We decided to remove this line due to concerns raised by another friend. 
Her response to the piece reminded of the phrase "all your faves are problematic," something that we all need to remind ourselves of from time to time. The casting of Gal Gadot for the role of Wonder Woman is divisive due to her Israel Defence Forces (IDF) service and statements made in support of the military force in 2014. These elements have caused some to reject the film as not only imperialist but Zionist propaganda as well. Lebanon and Tunisia both banned the film from being shown in their countries due to the Israeli heritage of the star.
Aljazeera recently published an opinion piece focused on highlighting "what it means to cast a Zionist in the role of an iconic feminist character" by the Palestinian-American writer and human rights activist, Susan Abulhawa, which explores the topic more fully. In the piece, she posits: "Zionism cannot reconcile with feminism, and such antiquated imperial feminism belongs to another era, when feminists fought for the right to vote, but only for white women." I highly recommend reading this piece to have an understanding of some of the pushback both this film and its star have received, as well as how what may be representative for some doesn't represent all.